Claims Management

Lackawanna Insurance Group has a professional, aggressive and comprehensive claims management approach.  Each policyholder is assigned to a specific team of highly qualified professionals consisting of claims professionals and in-house legal counsel.  No work-related injury is handled in a routine manner.

Read more...

 

In-House legal Counsel

Lackawanna Insurance Group understands that certain workers' compensation claims require litigation of disputed facts.  In an effort to assure the proper handling of all litigated claims, Lackawanna Insurance Group has retained a dedicated, in-house attorney.

Read more...

 

Medical Cost Containment

In an effort to achieve the maximum cost savings allowed under the Pennsylvania Workers' Compensation Act, Lackawanna Insurance Group aggressively manages the medical costs of all claims through the effective use of:

Provider Panels
Medical Bill Review & Re-pricing
Pharmacy Program

Read more...

 

Fraud

When someone provides false information to an insurance company in order to gain something of value that he or she would not have received if the truth had been told, they've committed insurance fraud.

Read more...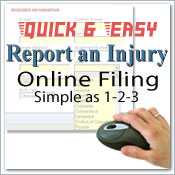 Reporting an Injury
Need to file a claim?      . . . No problem!
We provide three (3) methods to submit the First Report of Injury form, including our quick and easy Online First Report of Injury Form.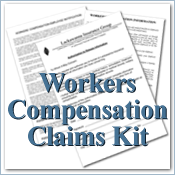 Claims Kit
If you do not have your original Employer Claims Kit, you may download the documents online.