Financial Information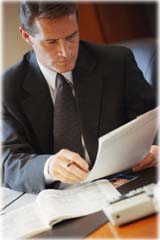 Lackawanna Insurance Group is currently Rated A- (Excellent) by A.M. Best. Additionally, the Company's Financial Size Category is Class VIII.
Historically, Lackawanna Insurance Group's financials have reflected a very strong premium-to-surplus ratio that consistently exceeds all acceptable industry standards and regulatory requirements.
Lackawanna Insurance Group is re-insured by General Re Corporation, a subsidiary of Berkshire Hathaway Inc. Gen Re is one of the largest re-insurers worldwide and is Rated A++(Superior) by A.M. Best.